Well done to the this year's D. Eoin Bennet Soloist Award winners. L-R Hilary Whitaker (PYO President), Allan Young (Conductor), Erin Bathgate (french horn), Emma Ritchie (cello) and Gordon Much (adjudicator).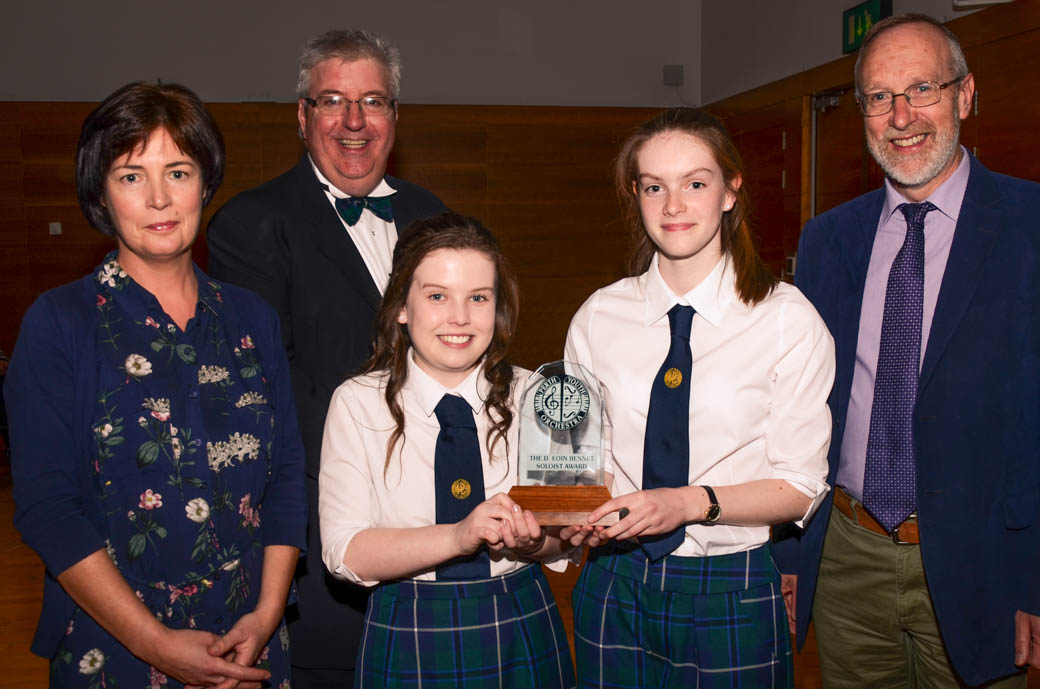 How useful was this post?
Click on a star to rate it!
Average rating / 5. Vote count:
No votes so far! Be the first to rate this post.