BEN NORRIS was born in Perth, Scotland, and began his studies at the Royal Scottish Academy of Music and Drama (junior department) with Joanne Green and Tony Moffat before going on to study at the Royal College of Music (London) with Yossi Zivoni, Radu Blidar and Lucy Russell.
Ben has a diverse performance schedule which sees him playing as an orchestral player, chamber musician, and occasionally as a soloist. Recent concertos have included Tchaikovsky Violin Concerto (Perth Symphony Orchestra), Vivaldi and Piazzolla Seasons (Ruthven festival) and Bruch's Scottish Fantasy (Tayside Symphony Orchestra). Chamber appearances and recitals have included SCO Supporters' concerts, performances at Perth Festival of the Arts, Leeds International Concert Series, London Handel Festival, Palace of Versailles (France), and performances in Italy and Australia, as well as broadcasts on BBC Radio 3, Classic FM, RTL (Italy), Radio France Musique, OE1 (Austria) and Bayerishcer Rundfunk (Germany). Ben regularly appears as part of the Scottish Chamber Orchestra, Royal Scottish National Orchestra and BBC Scottish Symphony Orchestra, and has also played with Bournemouth Symphony Orchestra, English National Opera, English Touring Opera, Gabrieli Players, Classical Opera Company and Florilegium.
ROWAN HELLIER studied at the RSAMD and the Guildhall, graduating from the Opera Course in 2009. She is continuing her studies with John Evans.
Rowan has sung Cherubino Le Nozze di Figaro for Welsh National Opera, Sesto Giulio Cesare for the Orchestra of the Age of Englightenment (cond. Laurence Cummings) in Santiago de Compostela, Mercedes Carmen for Haddo House Opera and covered the roles of Dorabella Cosi fan Tutte, Hansel Hansel und Gretel, Sesto, Kitchen Boy Rusalka and Dama Macbeth for Glyndebourne Festival Opera.
Whilst at the Guildhall she sang the roles of Zweite Dame Die Zauberflote, Mazet La Colombe, Balkis La Rencontre Imprevue and Lola Cavalleria Rusticana.
Rowan is an active recitalist. She has sung Mahler's Des Knaben Wunderhorn and Schumann's Frauenliebe und Leben at the Oxford Lieder Festival, woman.life.song by Judith Weir at LSO St. Luke's and in a BBC Radio 3 Broadcast and a solo recital at the Perth Festival of the Arts. Highlights of her concert career so far include Handel's Messiah at Worcester Cathedral, the Verdi Requiem at St. Andrew's in Edinburgh and Feldman's Rothco Chapel at the Edinburgh International Festival.
Rowan has just finished an extensive European tour singing Mercedes Carmen with Diva Opera and has just been accepted into the Opera Studio at the Berlin Staastoper, beginning in Autumn 2011. Her other current projects include Rosina The Barber of Seville and Angelina La Cenerentola for Opera Up Close, Olga Eugene Onegin for Stanley Hall Opera and a recital of Scottish Music for Opéra de Lille.
HELEN NEILSON is a freelance cellist and cello tutor based in London. She grew up in a musical family in Perth and played as principal cellist of Perth Youth Orchestra from 1992-1996. During this time she studied cello with Angie Turner and also played as principal cello of the National Youth String Orchestra of Scotland.
Currently Helen is head of strings at Latymer Upper School and she teaches cello at St Paul's Girls School. She also runs a private teaching practice from home where the emphasis is on building strong technical and musical foundations right from the start so that young cellists can express themselves with freedom at all levels of playing. She has recently been appointed as director of the student division of the London Cello Society which incorporates the Cello Club UK. Helen has done extensive research on the use of the body in performance, drawing upon ideas from the worlds of dance and Eastern spirituality and has written papers and given lectures on this subject.
Helen gives frequent chamber music recitals in and around London, and holds chamber music prizes from both the Royal College of Music and Trinity College of Music. She has performed at many festivals including the Huddersfield Contemporary Music Festival, St Endellion Festival and Perth Festival of the Arts. She freelances with various orchestras and during her period of studies played as principal cellist of the RCM Symphony and Chamber orchestras.
Her period of study with Anna Shuttleworth whilst at the University of Leeds was a great influence upon her development. She subsequently studied with Melissa Phelps at the Royal College of Music and with Naomi Butterworth at Trinity College of Music, from where she gained her MMus in Performance Studies. Her RCM studies were supported by the Countess of Munster Musical Trust.
She also enjoys adventures with the double bass and plays this with various amateur and semi professional orchestras around London. She played as principal double bass of the Mumbai Chamber Orchestra in summer 2010.
LIZA (WEBB) JOHNSON was born in Perth; she started playing the violin at the age of seven and first heard the Scottish Ensemble at the age of fourteen. Whilst studying at Perth Academy, Liza had violin lessons with Margaret Miller and led the Perth Youth Orchestra from 1990-1992.
Liza went on to study at the RSAMD with Simon Fisher for four years before being awarded a scholarship to complete her MMus at McGill University in Montreal. During her time at McGill she studied with Yehontan Berick and gained her first professional orchestral experience with the Montreal Symphony Orchestra under Charles Dutoit.
On her return from Canada, Liza joined the BBC Scottish Symphony Orchestra, leaving in 2001 to join the Scottish Ensemble and pursue a freelance career. She has performed with the RPO and BBC National Orchestra of Wales and currently works regularly with the Scottish Chamber Orchestra, Royal Scottish National Orchestra, BBC Scottish Symphony Orchestra and Scottish Ballet. Liza plays a French violin by Vuillaume, which is being generously lent to her by Gabriel Reid.
Another former PYO player soloist, HEATHER NICOLL, is Head of Woodwind at RSAMD. Heather Nicoll is a Graduate of the RSAMD and was appointed Head of Woodwind in 2007. In a diverse performing career, Heather has given concerts and recorded with many of Britain's leading orchestras, and held a principal position with Scottish Ballet for several years. Heather has appeared as concerto soloist on many occasions, making her professional debut with the Royal Scottish National Orchestra, and has featured regularly with various contemporary music ensembles such as Paragon, Chamber Group of Scotland and the London based Sinfonia 21. Heather has played on numerous soundtracks for films, working with composers including John Williams (Harry Potter: The Philosopher's Stone), James Horner (Enemy At The Gates), Craig Armstrong (Moulin Rouge), Elmer Bernstein and Jerry Goldsmith, and recorded with a diverse range of artists such as Bryn Terfel and Joni Mitchell. Heather is in growing demand as an adjudicator in Regional and National competitions and festivals.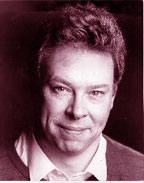 DONALD MAXWELL was born in Perth, Scotland. He graduated in Geography from Edinburgh University and became Principal Teacher of Geography at Perth Academy.
A member of Perth Youth Orchestra in its earliest days – playing French Horn – Donald now appears regularly with the Royal Opera, Covent Garden, English National Opera, Scottish Opera, Welsh National Opera and Opera North. He has also appeared at the Edinburgh, Wexford, Chester and Buxton festivals. Engagements abroad include Vancouver Opera, Buenos Aires, L'Opera National de Paris-Bastille, the Vienna Staatsoper, Stuttgart, Venice, Wiesbaden, Brussels, Nancy, Tokyo and the Athens and Macau festivals.
Recent engagements have included Faninal for the Royal Opera, Don Alfonso for WNO, Balstrode (Peter Grimes) for La Scala, Geronio (Il turco in Italia) for ENO and Mountararat (Iolanthe) for the City of Birmingham Symphony Orchestra. Subsequent engagements include Janacek for Scottish Opera and Belioz and Mozart for Welsh National Opera.
Donald is still an active patron and here joined Perth Youth Orchestra at a concert to mark its 35 anniversary – when he was soloist at the Gala Concert which marked the culmination of a weekend of reunions.
In January 2003, five present or former PYO members are in the woodwind section of National youth Orchestra of Scotland, currently giving performances in Edinburgh and Glasgow. Says Eileen Waterston, woodwind tutor, "I don't know if this is some kind of record, but it is certainly very impressive."

Kimberley Boyle (flute)
Michael O'Donnell (oboe)
Andrew Mann (clarinet)
Tom Norris (bassoon)
Laurence O'Donnell (bassoon)
ALISDAIR BEATSON was educated at Perth Academy and was a principal violist of Perth Youth Orchestra. He is at present in the final year of his studies at the Royal College of Music where he has won many prizes including the Quilter prize, the Marmaduke Barton Prize and the Knights of the Round Table Award. As a soloist and member of chamber groups, Alasdair has performed in St Martin-in-the-Fields, Kensington Palace, the National Portrait Gallery and many other venues at home and abroad.
He has appeared twice in the Park Lane Group's Young Artists New Year Series, taken part in performances of Stravinsky's Les Noces at the RCM and Bath Festival, given two performances of Bartok's Sonata for Two Pianos and Percussion and, with cellist, Lowri Blake, has made several live broadcasts for BBC radio.
Hong Kong Philharmonic Orchestra
DOUGLAS WATERSTON – a former pupil of Crieff High School, Douglas is now in Hong Kong in his 7th season with the Hong Kong Philharmonic Orchestra. We welcome Douglas and the rest of the HKPO to the UK in January 2003, part of their European Tour.
Fiddler Pete Clarke has given a joint concert with his old orchestra. When not fishing he divides his time between teaching and performing. He is a fiddle tutor on the Scottish Music degree course at the RSAMD in Glasgow and teaches a weekly fiddle class at the famous Taybank music pub in Dunkeld. Twice a year (May & September) he runs his own courses at the Taybank Hotel in Dunkeld. Pete has been a guest tutor at fiddle camps throughout Scotland and beyond.
PAMELA THORBY – over the last few years Pamela Thorby has quietly established herself as one of the world's leading recorder players. Her stylish virtuosity can be heard on numerous recordings of music ranging from the medieval period to the present day.
Pamela records as a solo artist for LINN Records. Her Baroque Recorder Concertos disc (CKD21 received outstanding reviews ("a world-class performer" Gramophone) and was a Gramophone Critic's Choice. Handel Recorder Sonatas ("set to become a benchmark" The Independent) with Richard Egarr was 'BBC Music Magazine Chamber Music Disc of the Month' and a Gramophone Critic's Choice. A disc of 17th century repertoire entitled Garden of Delights with harpist Andrew Lawrence-King has just been released on LINN to outstanding reviews.
Pamela was the driving force behind the acclaimed Palladian Ensemble from 1991 to 2007. The group achieved international success with over 1000 performances around the world and 10 albums for LINN Records.
Pamela's ability to assimilate many styles of music and her skills as an improviser have led to her work with groups such as the modern jazz quartet Perfect Houseplants. She has appeared with them many times as a guest and features on their album New Folk Songs. Pamela is a featured soloist on all of Karl Jenkins' crossover Adiemus albums. Her appearances on these million-selling albums make her arguably the most listened to recorder player in the world. Pamela is the recorder soloist for Kiri te Kanawa's Kiri sings Karl released on EMI.
She returned to teach recorder as a principal instrument at the Guildhall School of Music and Drama within a few years of graduating; she is now a GSMD Visiting Professor, teaches York University recorder students and private students at home in York.