Well done to all who took part in this year's Annual Concert at Perth Concert Hall on Saturday 9th April, 2022. Thanks you to our friends in the Perth and Kinross Percussion Ensembles and the Wind Band who shared their Band Camp Concert with us; to the conductors and tutors who have worked so hard to bring live music back to the concert platform; to all who helped and supported Music Camp this year; to all our young musicians and to our three splendid soloists.
The Percussion Ensemble and Wind Band performances are now online – at the bottom of this page.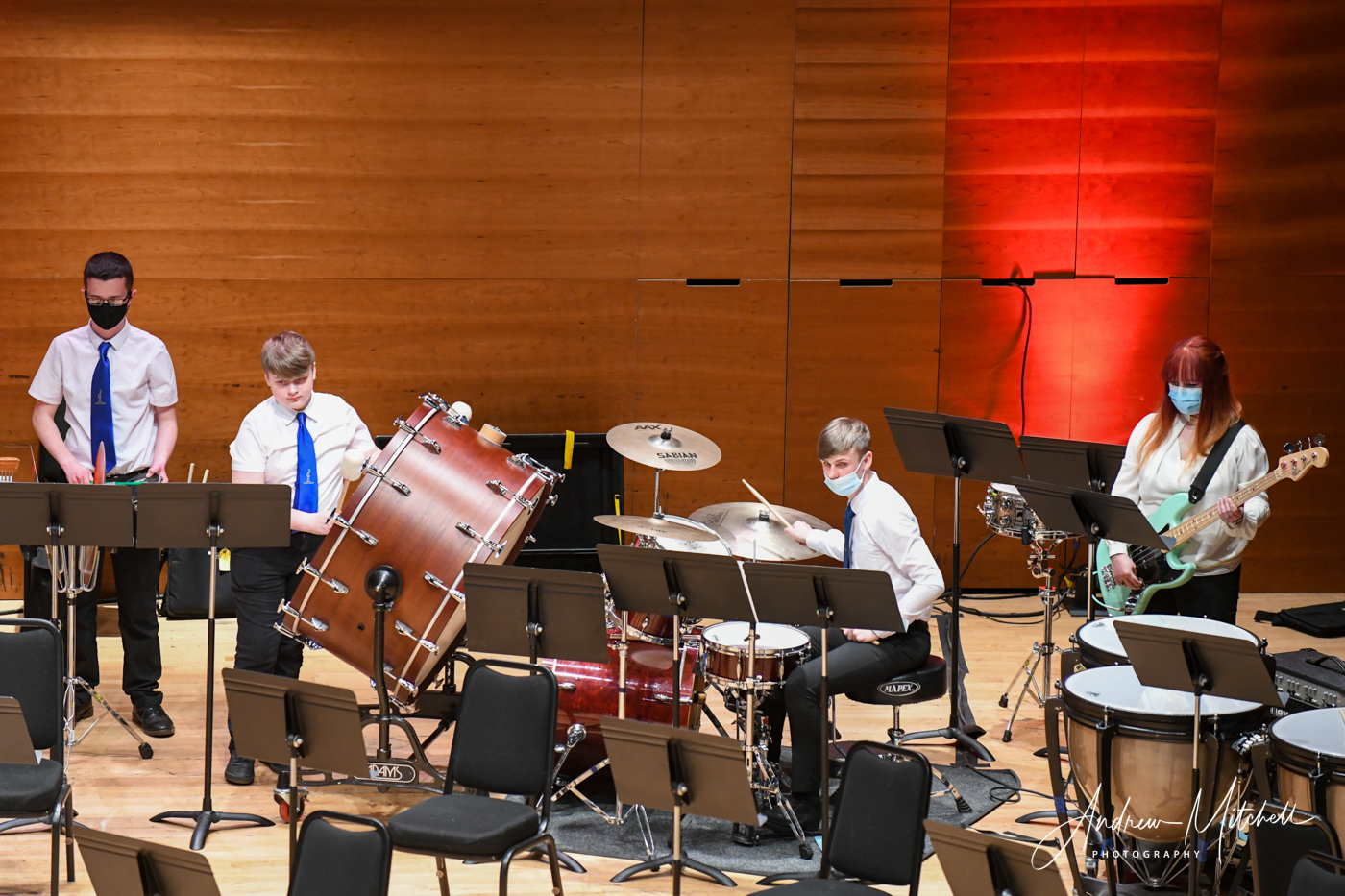 Thank you – and good luck to everyone now with their final exam revision!