A short funicular ride up to Montecatini Alto for quiet morning spent in the quiet hilltop town. A picture-postcard town where coffee or a cold drink provided an opportunity to sit down and soak in the sights. For some, an order of 'toast' turned out to contain a full English breakfast!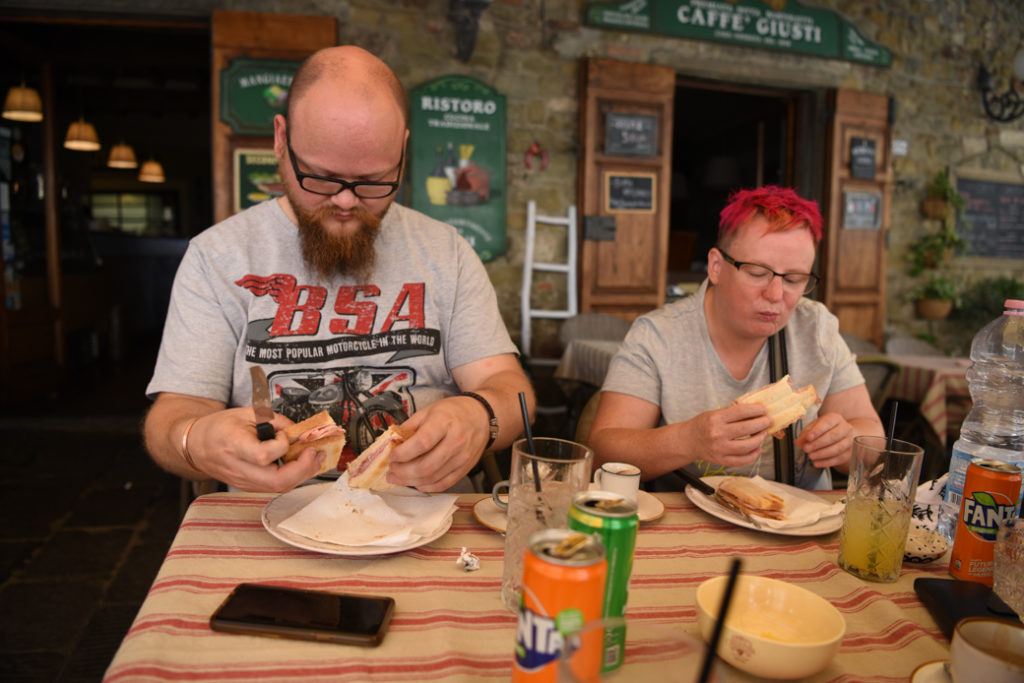 The orchestra set off to Perugia at 2pm for a 9pm concert in the Umbrian capital's Piazza IV Novembre. The young musicians were to receive a civic welcome and, following the concert, a presentation of gifts from the Comune di Perugia.
The truck drivers worked their unseen magic, on the outskirts of the ancient city, they transferred the larger instruments into a smaller van to be shuttled to the venue.
This was a full orchestra concert, performed with the backdrop of the Cathedral of San Lorenzo. Over 1000 were seated on the steps of the Town Hall and all around the orchestra in cafes and on the side of the 800 year old fountain, the Fontana Maggiore.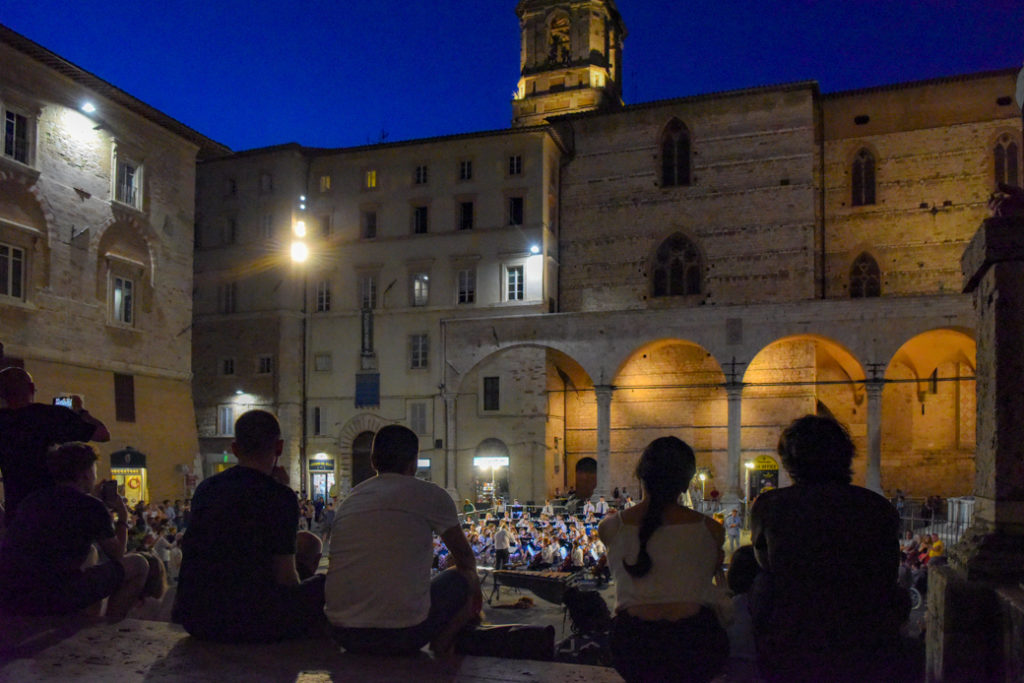 Once again, the orchestra and soloists excelled in their performances. Addressing the orchestra afterwards, Mr Young told the players that the concert had been the finest in all his many years with Perth Youth Orchestra.
Many from the audience came forward to congratulation the members on their excellent performances. Four ladies from Perth, Australia, had admitted that they had been a tiny bit disappointed at first but soon they were proud to have discovered our branch on their family tree.
Despite the late hour, spirits were high and a traditional PYO 'chain' filled the truck in record time and the orchestra swept through the bustling Piazza Giacomo Matteotti to return to their coaches. On arrival at the hotel at 2am the orchestra was ready to sleep – but the RSNO drivers were still moving and loading the instruments and not returning until 4am.
How useful was this post?
Click on a star to rate it!
Average rating / 5. Vote count: