Today PYO gave the first of two concerts in Florence – at the St Philip Neri Church. In contrast to the previous evening, this was a concert performed by PYO's various 'smaller' groups – string, percussion, brass, big band and jazz band. It was always going to be a tight fit in the richly decorated baroque church.
Something seemed to be lost in the translation when we announced that it was 'not the full orchestra' – just our 'small groups'. In truth the ensembles concerts needed a larger footprint than the whole orchestra – thanks to the many multi-talented players who played in more than one group.
After a 15 minute walk along the river from the coach stop, PYO arrived just after 11am the 5pm concert and it was a welcome break to sit in the coolness of the dark church whilst waiting news of the trucks bringing the larger instruments.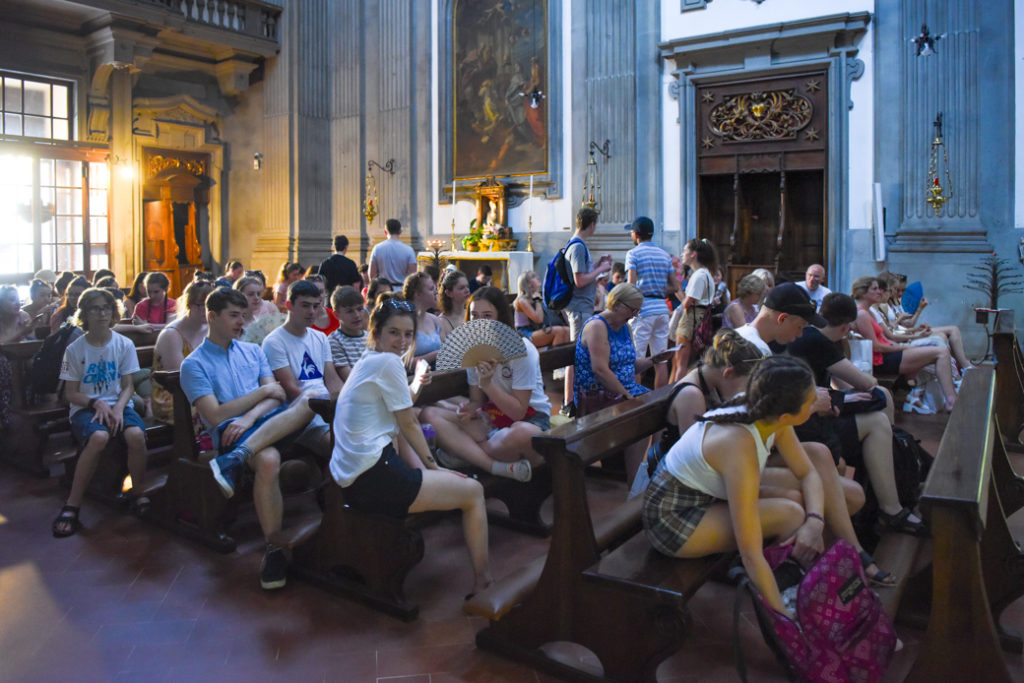 Just a moment away from a meeting point in the Piazza della Signoria, the main attractions of the city lay all around. Time now to explore before returning to rehearsal.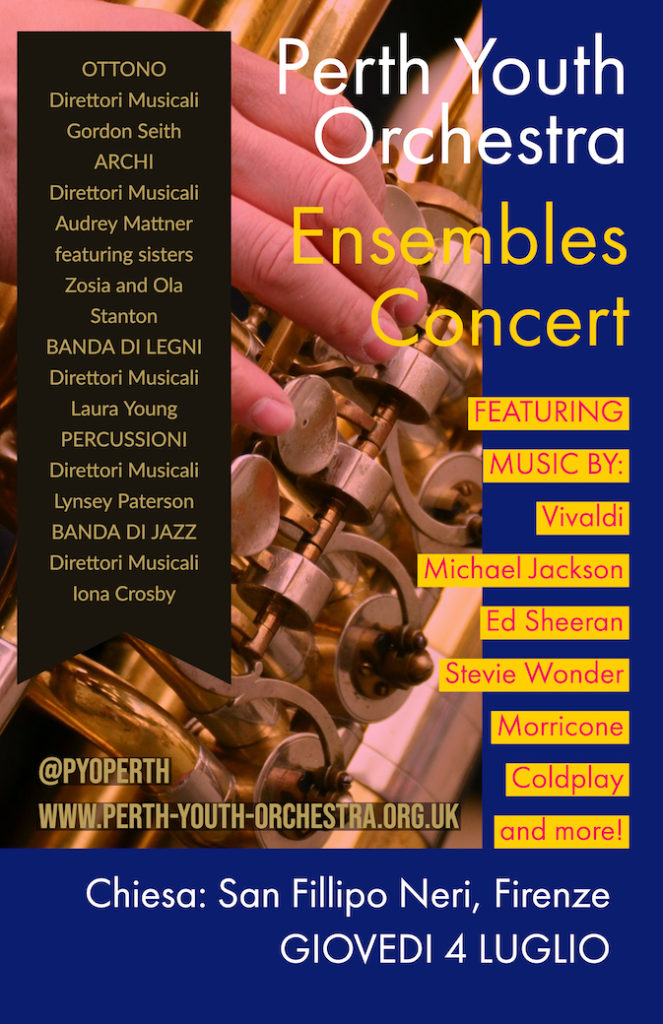 Ola and Zosia Stanton's delightful performance of the opening movement of Vivaldi's A Minor Concert for 2 violins and string orchestra was warmly received in the church's beautiful acoustic.
The varied and upbeat programme left the church officials wondering, not only how they had managed to accept a booking for such a large group, but how the musicians had managed to slip Hootananny, Sex in the City and Thriller into their quiet sanctuary. Perhaps they found something in this text, from Psalm 150, to cover it:-
"Praise him with the sounding of the trumpet, praise him with the harp and lyre, praise him with timbrel and dancing, praise him with the strings and pipe, praise him with the clash of cymbals, praise him with resounding cymbals."
Nevertheless, they seem reconciled – not just by the well-oiled and mannerly setting up and clearing up done by the orchestra themselves – but also by the joy of the music!
Anna Ross' singing of 'An Cluin thu mi mo nighean donn' by Iain McColl, accompanied by Belle Davidson (clarsach) and Chloe Moodie (viola), was a serene moment of calm in an energy packed programme.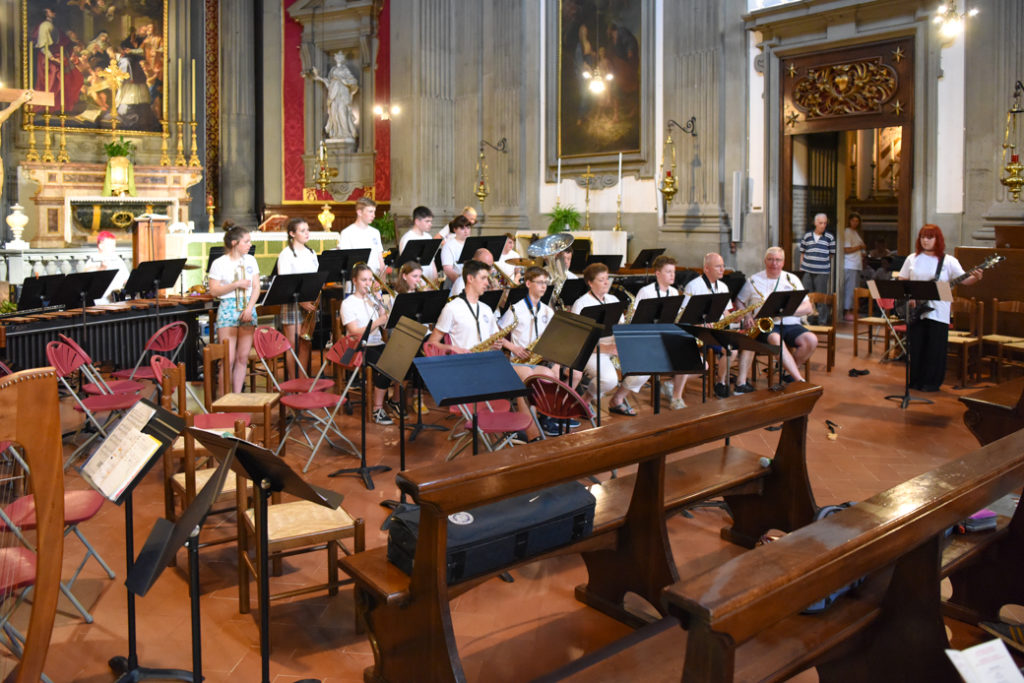 and so to our next concert.….