VaCO's 2020 summer online course offers students the opportunity to continue their creative music-making with our world leading tutors in a range of activities including one to one tuition, instrumental classes, pre-audition workshops, talks on professional development and much more!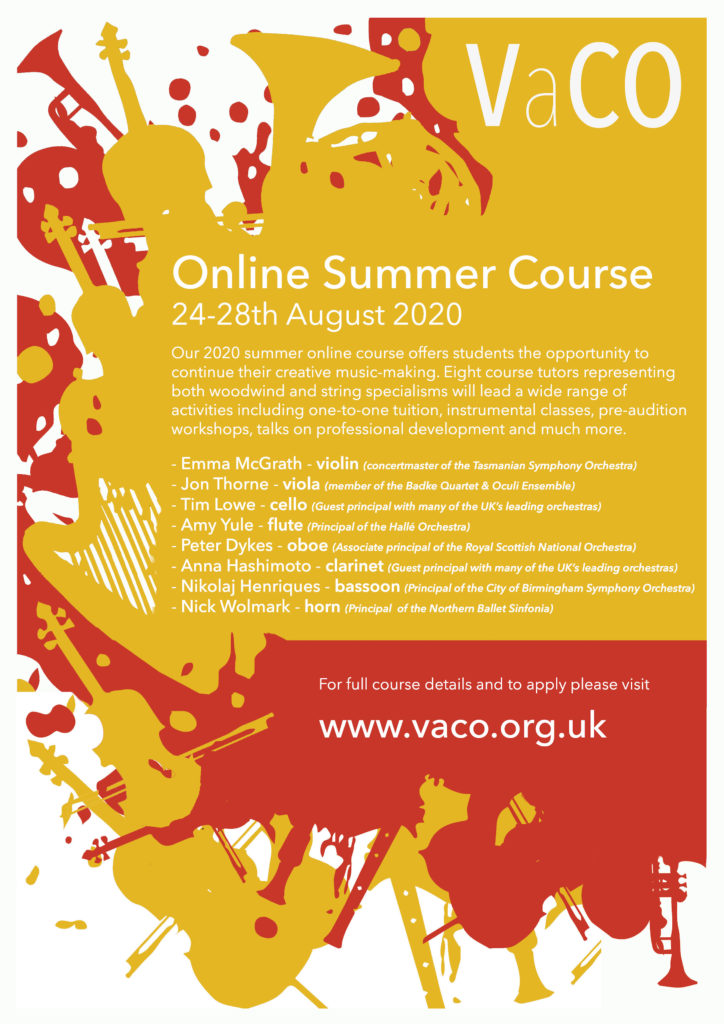 From higher education and music college to professional life
For over 25 years we have been one of the UK's leading residential chamber music course providers. Vacation Chamber Orchestras holds a number of annual seasonal courses for grade 8 standard sixth-form, undergraduate and postgraduate students aged 16-24 across the United Kingdom.
President: Sir Simon Rattle CBE