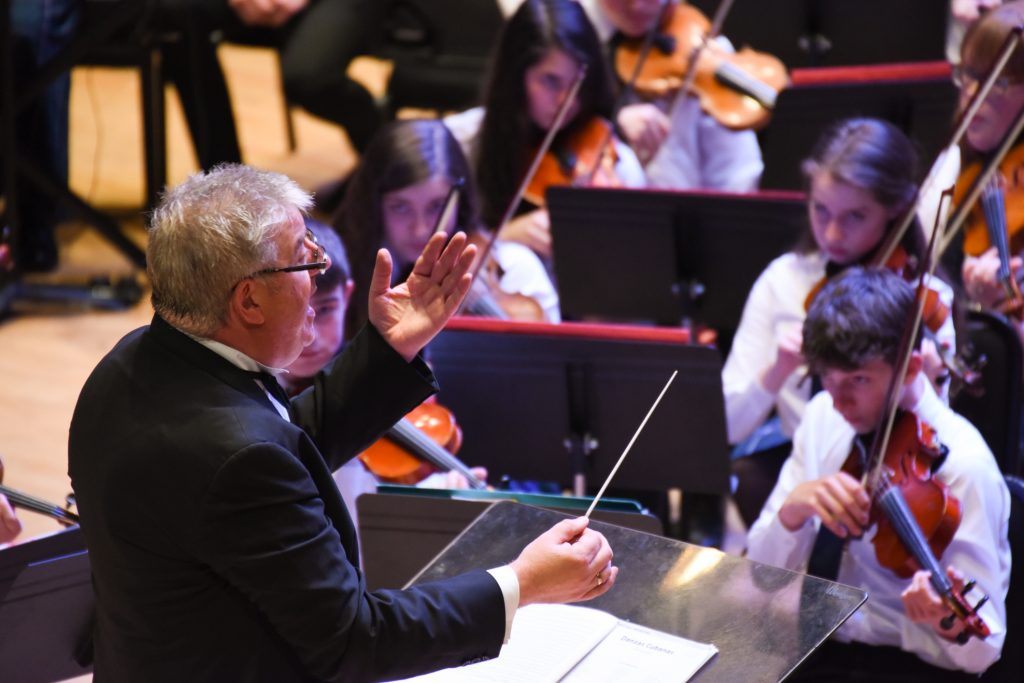 Perth Youth Orchestra completes its season with performances in both Edinburgh and Perth in the coming week. The capital's ancient Greyfriars Kirk is the setting for their Festival Fringe concert on Thursday 24th August, at 7.30pm, and then the orchestra returns to Perth Concert Hall at 7.30pm, on Monday 28th.
Conducted by Mr Allan Young, and led by Nicholas Baughan (violin), a good evening's entertainment will open with Berlioz's rousing 'March to the Scaffold' followed by Vaughan Williams' 'Aberystwyth Variations for Strings'.
Soloists, Erin Bathgate (French horn) and Emma Ritchie (cello), are performing Mozart's Horn Concerto No. 4 (final movement) and Glazanov's 'Chant de Menestrel'.
The symphonic suite from 'Lord of the Rings' is included by popular request from the players and the concerts will conclude with R.W. Smith's epic symphonic work, 'The Divine Comedy'.
The Edinburgh Fringe concert has been a highlight of the orchestra's diary for over 35 years. They run a supporters' bus to the Edinburgh concert.
Funded in part by Perth and Kinross Council, Perth Youth Orchestra is a charitable organisation which enjoys strong support from the Gannochy Trust, local Rotary Clubs, the Souter Charitable Trust and the families of its members, past and present.
In the coming year, the orchestra will begin preparations for the next in a well-established series of concert tours that has already taken them to Holland, Spain, France, Estonia, Poland, Germany, Italy and the Czech Republic.
Tour-coordinator, Mr Andrew Mitchell said, "An announcement about our next destination is awaited with mounting excitement. We are looking for a venue with a good track record of hosting youth orchestra's."
"There are still many great echoes of our performances in Italy in 2013 and in Prague last summer. Wherever we go it is sure to be a thrilling experience for our players."
After the last tour the orchestra recorded their first CD for many years and copies are on sale through the website.
Tickets for the concerts in Edinburgh and Perth are available from the Fringe and Horsecross Box Offices.
These concerts will be the last for some of the orchestra's senior players as they move on to university or their places of work. Auditions are being held in September to bring the orchestra back up to full strength. Details of how to can get an audition are on the orchestra's website. www.perth-youth-orchestra.org.uk