Tuesday 5th July 2016
Today, a visit to Prague's magnificent castle and St Vitus Cathedral, home to relics of St Wenceslas and the Czech state crown. Also known as the Bohemian Crown, it was made for the coronation of Charles IV in 1347, making it the fourth oldest in Europe.
Wearied by the hotter day, the ascent to the castle and the compendious footnotes to the scene from our guide, we opted for a gentle pace – returning to the Old Square for an iced drink – satisfied to soak up the compelling atmosphere of this tourist honeypot before heading for an extended rehearsal time at the church of St Simon and St Jude, our first concert venue.
Reunited with the instruments following a traditional PYO unloading – the richly ornate platform was a tight squeeze – but somehow the orchestra fitted in and were soon to rise the occasion.
Time to rehearse –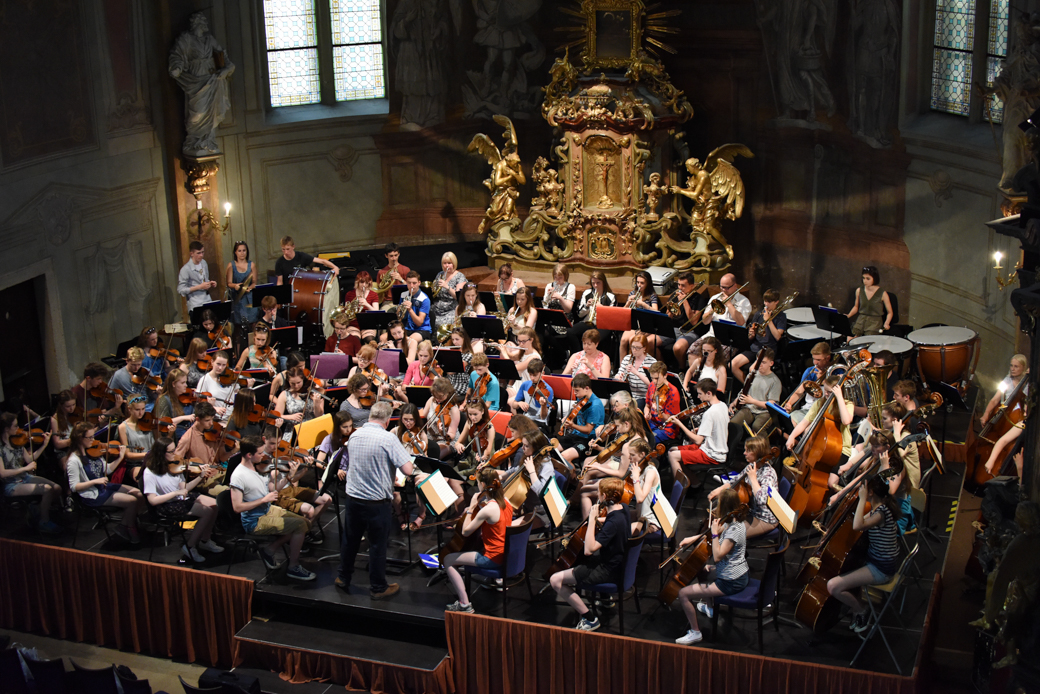 A very small, but appreciative audience, many from home, welcomed the musicians and the performance that followed was one of the best. Soloist's Jenny Whitaker (trumpet) and Joe Pickering (clarinet) delighted the audience with assured and masterful performances of their Haydn and Weber works.
Link to full photo gallery