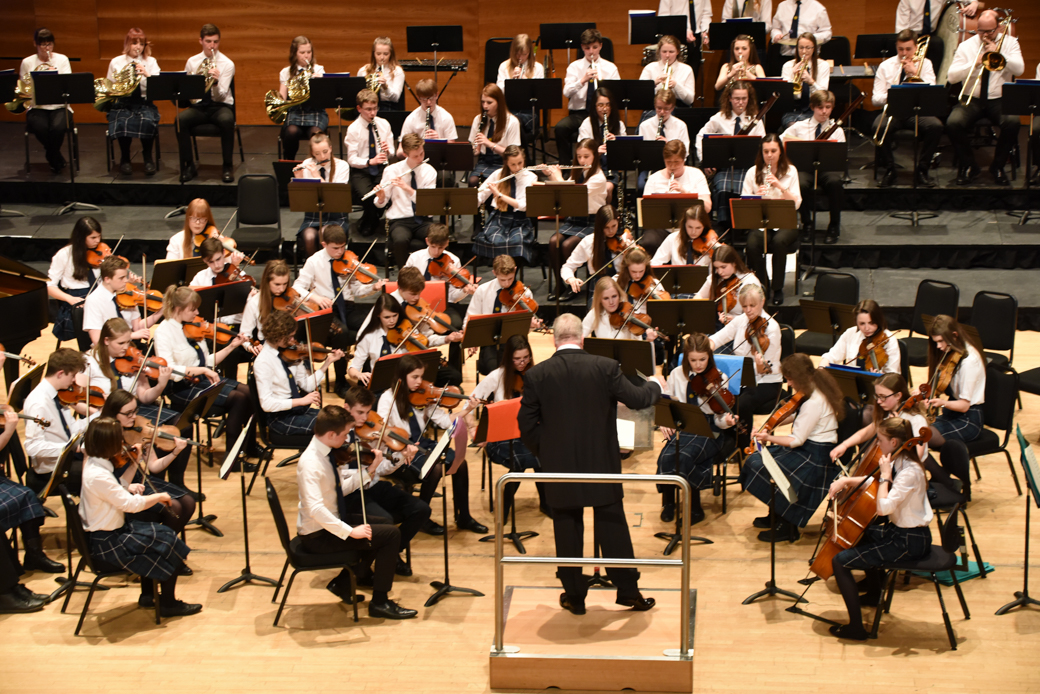 Fresh and enthused from its Easter Music Camp, Perth Youth Orchestra under long term conductor Allan Young started their summer season in Perth Concert Hall.
This will include a tour of Prague and environs and a concert in Greyfriars Kirk as part of the Edinburgh Festival Fringe.
One interesting thing with youth orchestras is the change in personnel each year and, from the first notes of Malcolm Arnold's Scottish Dances, it was obvious that this year's was a good crop.
The opening Peasant (Weighty) had good brass and horns. All particularly enjoyed the raspberry at the end.
Woodwinds shone in the Vivace, a lively reel, with a fine toned, drunken bassoon. The strings brought out the feeling of the beautiful lyrical third movement and all excelled in Malcolm Arnold's boisterous final fling.
Great music in a superb performance ended the first half. After finely dramatic scene setting from Perth Youth Orchestra the clarinetist, Joe Pickering, entered using good breath control on his lyrical line.
A slow section had effective use of the chalumeau register and led to the jaunty final rondo, its high spirits given with technical fluency.
Another bold move from a youth orchestra was playing an almost new contemporary piece: the first movement of Ian White and Andrew MacDonald's Kinnoull Symphony. PYO played the logically building score with aplomb and conviction.
A second orchestra member as soloist came with Jenny Whitaker and her gleaming trumpet in the slow movement of Haydn's Trumpet Concerto in E flat.
The Prague-ers will be able to rejoice when they hear PYO playing Dvorak's Slavonic Dances No.1 and 8. You could hear the vivid musical pleasure and enjoyment of every section as the glorified in Dvorak's full orchestral sound.
Ian Stuart-Hunter