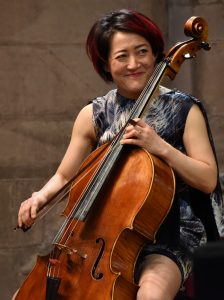 Su-a Lee, the orchestra's Patron-in-Chief, was joined by Matt Hardy and the pupils from Kinross High School's Chamber Group as they gave their services free at a concert in aid of PYO Tour Funds on Sunday 24th April, at 3pm, in St John's Kirk, Perth. The 80-strong orchestra is in the final stages of preparation for its Concert Tour to Prague this summer and the funds will go towards the cost of transporting their instruments and other equipment.
Su-a is an energetic, enthusiastic and effervescent cellist, passionate about encouraging and supporting young musicians. She is a co-principal cellist with the Scottish Chamber Orchestra and a founder member of the McFall Chamber, a group that she helped to form which aims to create new audiences, new music and new directions in music. The group was described recently as 'the Jewel in the Scottish Musical Crown' – (Scotsman) and has just been nominated for a 2016 Royal Philharmonic Society Music Award.
Joining Su-a on the platform in St John's Kirk was Matt Hardy, principal percussionist from the SCO, who accompanied her on a 5-octave  marimba.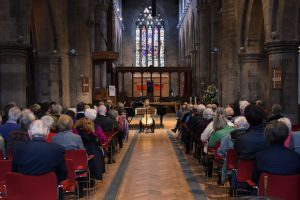 There was opportunity to meet and chat with Su-a during the interval before Kinross High School Chamber Group, formed by players from Perth Youth Orchestra and directed by Sharon Doyle, performed a Vivaldi Concerto as well as music from 'Phantom of the Opera' and 'Food Glorious Food'.  Lorna Doyle (cello), a student at St Mary's Music School in Edinburgh gave a masterly recital of the 1st movement from the Shostakovich Cello Sonata Op.40 .
Audrey Doyle (violin) gave a thrilling and assured account of Mozart's Violin Sonata in E min and Cally Evans (violin) delighted the packed church with Massenet's Meditation from Thais.
The accompanist was Rosanna Young-Kudelska, a former leader of Perth Youth Orchestra.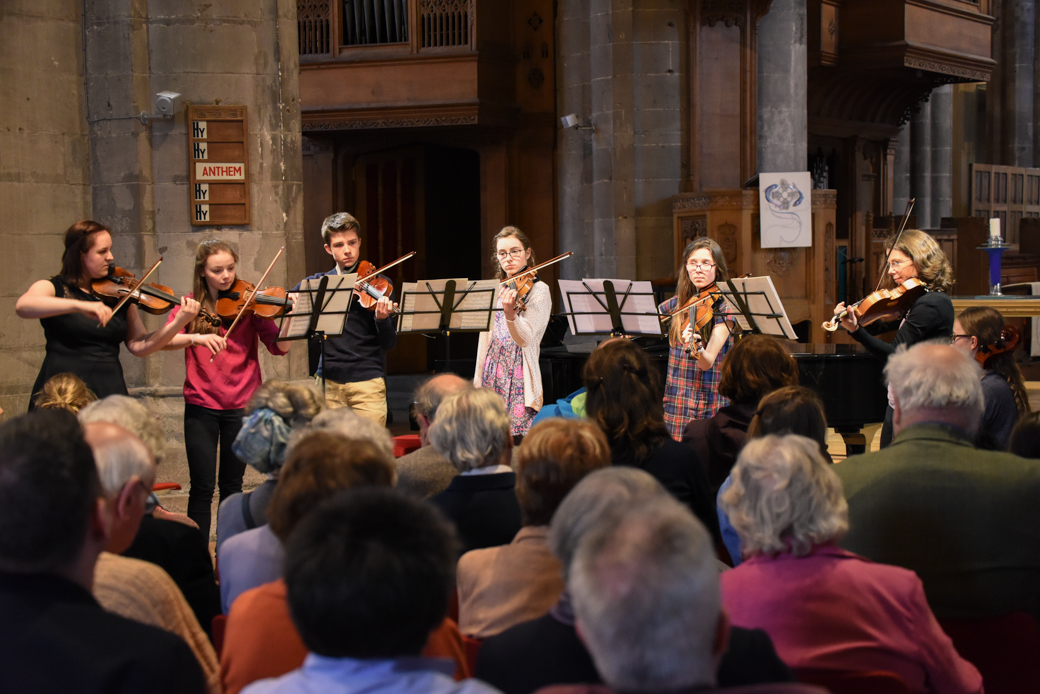 VIDEO – Audrey Doyle (violin) – Mozart Violin Sonata in E min
VIDEO – Su-a lee (cello) and Matt Hardy (marimba) – Osvaldo Golijov – Mariel