Saturday 9th July, 2016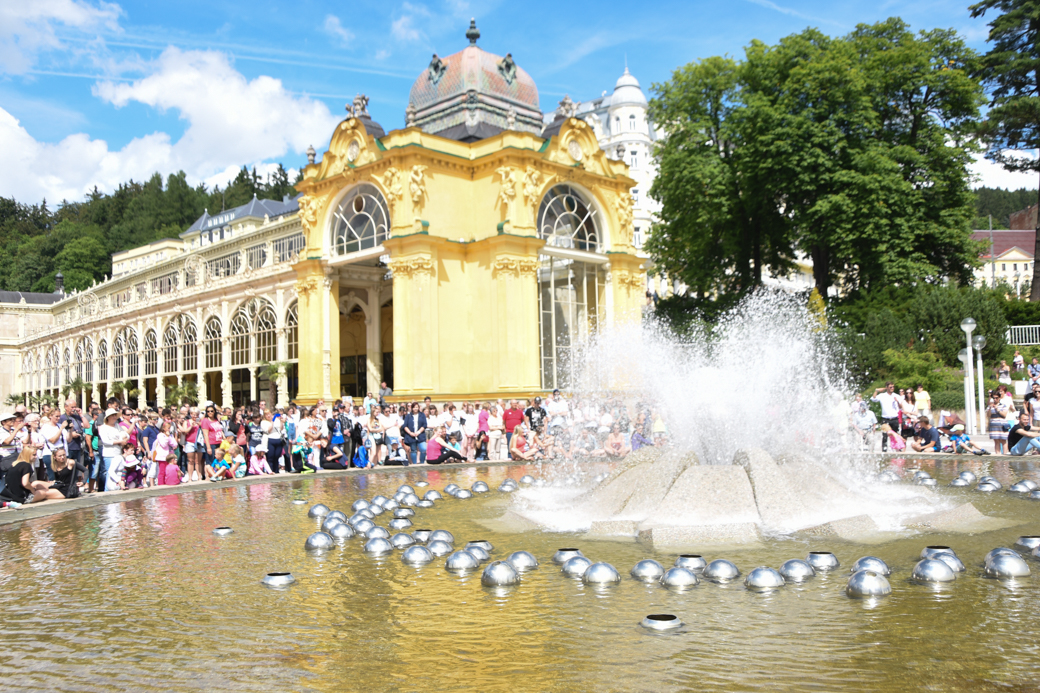 Our trip to the Colonnades at Mariánské Lázně always promised to be the most exciting day of our tour – and our wish came true. The Colonnade is an icon that could be said to represent the Czech spas, it is a precious example of a period building common to the Czech and other European spa towns, many of which were destroyed, deteriorated over time or modernized at some point. The cycle of ceiling frescos in the Colonnade represents the desire of man to fly and is the work of the artist Josef Vyleťal.
Marianske Lazne is the second largest Czech resort town, located about 100 miles from Prague a- just 14 miles from the Germany border. Located in a valley surrounded by mountains on three sides it offers extremely rich in natural healing springs. Richly ornate building line its main streets and its magnificent gardens and include lakes and water fountains.
By now the repetitive nature of the packed lunches had worn thin and walking through the pavement café's in the town's main street revealed groups of PYO players tucking into pizza and other local delicacies.
Our concert here drew the greatest crowds of the week.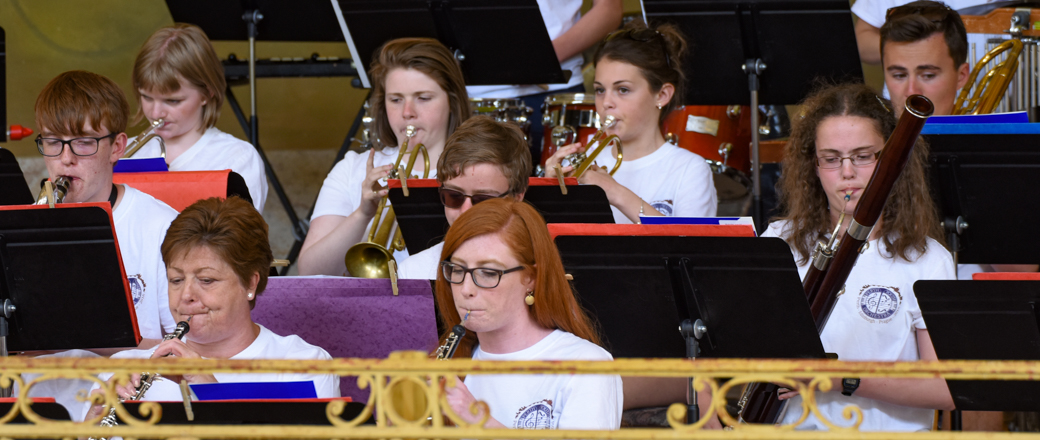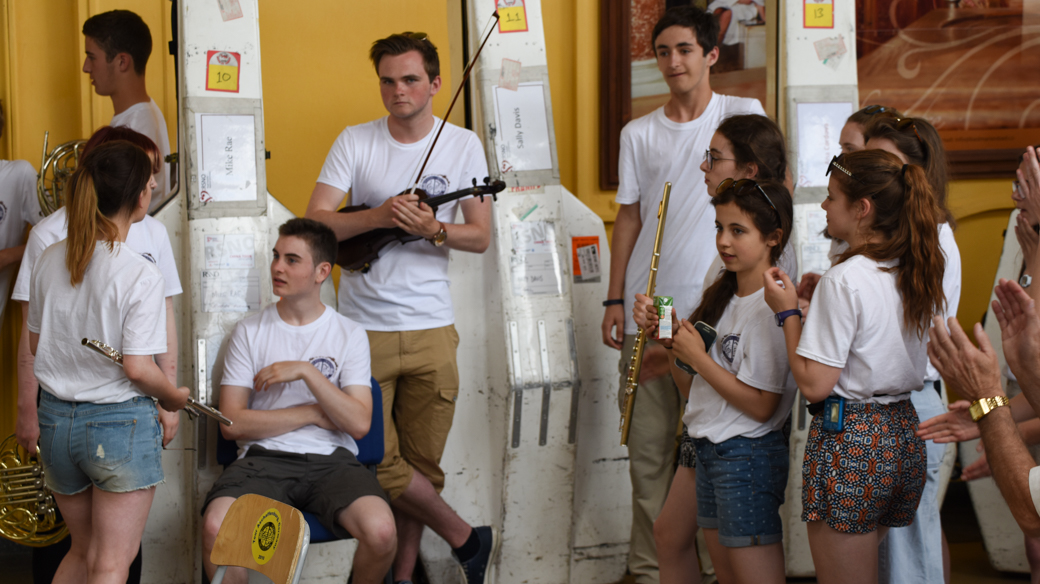 Link to full photo gallery