Sunday 10th July, 2016
After a lazy start to the day, Prague's iconic Charles Bridge and a return to the Old Town was thought to be the best way to end our short stay in the city.
Lunch was in the gardens on the banks of the river – no chance for a pizza today – perhaps later! "Oh my God, the sandwiches are normal", exclaimed one player as she explored the goody bag. It seems that the hotel had finally run out of rye bread.
For all musicians, the John Lennon Peace Wall is a 'must see'. Once a normal wall, since the 1980s it has been filled with John Lennon-inspired graffiti and pieces of lyrics from Beatles' songs.
In 1988, the wall was a source of irritation for the communist regime of Gustáv Husák. Young Czechs would write grievances on the wall and in a report of the time this led to a clash between hundreds of students and security police on the nearby Charles Bridge. The movement these students followed was described ironically as "Leninism". The wall continuously undergoes change and the original portrait of Lennon is long lost under layers of new paint. Even when the wall was repainted by some authorities, on the second day it was again full of poems and flowers. Today, the wall represents a symbol of global ideals such as love and peace.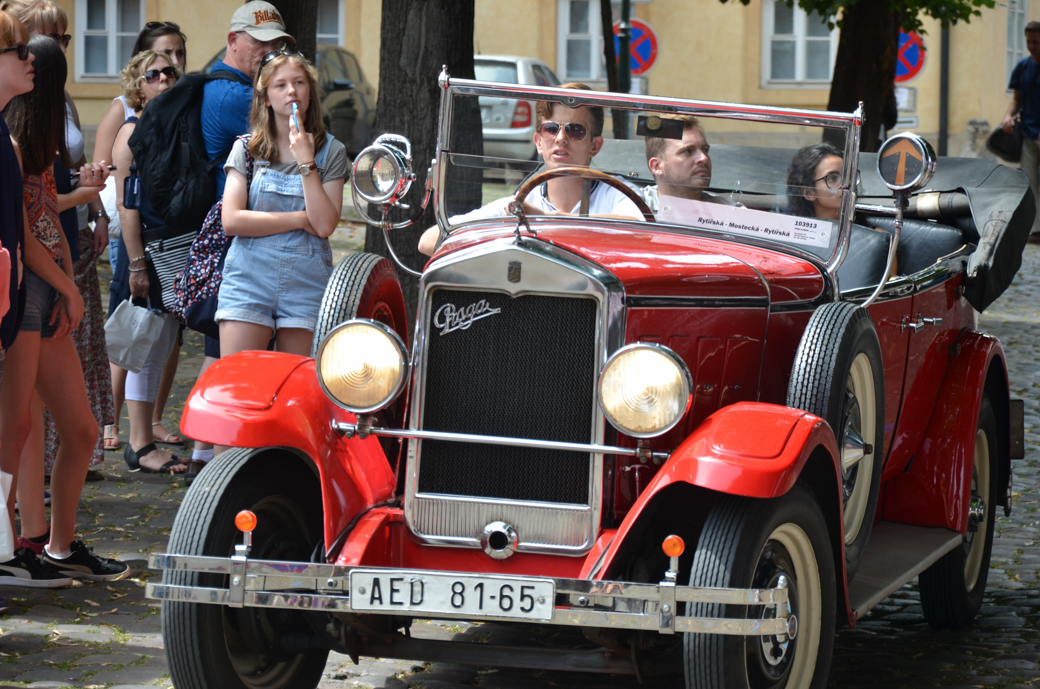 Next we cross the Charles Bridge – commissioned by King Charles IV in 1357, Prague's most stunning bridge spans 16 arches and is lined with 30 Baroque statues of religious figures. Scene of the notorious martyrdom of St Vitus, the bridge's 1,700 ft of cobblestone now attract painters, hot-dog vendors and hordes of tourists who are themselves elbowing one another for the best views of the Vltava River.
The narrow streets approaching the Old Town were swarming with visitors. Time now to say farewell to the Old Town Square – to soak in the magic once more – or to slope off down a side street in search of a last minute souvenir, a ginger beer and an ice cream. Time too to find a big screen to watch Andy Murray winning at Wimbledon!
And finally – a short coach journey to Vítězné náměstí – a 'meeting place' in Prague 6. The newly installed decking, at the edge of a busy road intersection, must have had PYO in mind. A café, table and chairs, nearby facilities – and even a KFC – but best of all – A FANTASTIC AUDIENCE.
Link to full photo gallery